Feb 4th, 2018 | 17 minute read
I was reading Hackernews the other day when I came upon the following tweet: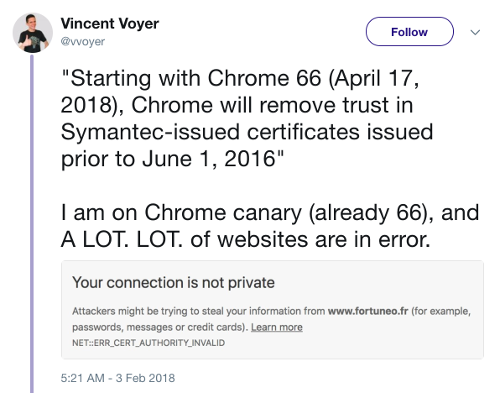 which made me curious to quantify exactly how many and which sites will have their trust removed. This blog post answers these questions by writing a scanner to detect bad Symantec certificates (using the same logic Google Chrome uses), and running it against the Alexa Top 1 Million sites. But first, some context.
Continue reading "Quantifying Untrusted Symantec Certificates" →